Crestline Down Hill Trails
As the "s" on the end of trail would indicate yes there are more than one trail(s) at in the Crestline area. The most notable being "Black Box". below is a video of my first time riding this trail.
Black Box Crestline
Is a steep loose trial with a few jumps, gaps and drops on it. You've probably seen video of Aaron Gwin and other UCI pro riders ripping down this trail. This trail is obviously great to shuttle on your downhill bike. And if you ride out here on the weekend you'll probably be 1 of 100 people doing just that. It's also a great trails to get you ready for Enduro racing if you plan on racing something like a Big Mountain Enduro. The day we rode the trail it was extremely dry and had not rained for several months. It was very dusty and very loose. With the addition of a little moisture this trail gets great.
Riding enduro bikes on "downhill trails"
I mentioned this trail being a great trail if you plan on racing an enduro series like Big Mountain Enduro. Even though this area is known to be a downhill trail. I feel that the level of technicality on this trail is very similar to things you would see in an enduro race of that level.
Trail difficulty rating
I'll try to paint the picture of what you should expect rising here. Steeper and more technical than 10 ply at snow summit. Similar steepness to old fall line in Big Bear but much more technical. As you start picking up speed on this trail and start gaping things that's when it begins to get dangerous. There are some big hits especially on an enduro bike. As well as plenty of areas to get into trouble with bad line choice.
So I will rate it a:
California standard Double Black Diamond
and a:
World standard Single Black Diamond
Big Bear Lake
Home to the world famous Snow Summit mountain bike park. HaHa joking.. Crazy to think that Big Bear used to be a stop on the UCI pro down hill circuit. I'm not even sure it was UCI then. Nonetheless Big Bear does have a chair lift assisted bike park (Snowsummit). As well as a none lift assisted bike park (Sky Park). In addition to those they have a bunch of really awesome trails throughout the national forest. This was my first time riding these trails. Having been up here earlier in the year taking pictures I was stoked to be riding this time. We have gotten a lot of rain this year in Southern California. On this day the trails were loose and dusty. More of what I am used to riding around here.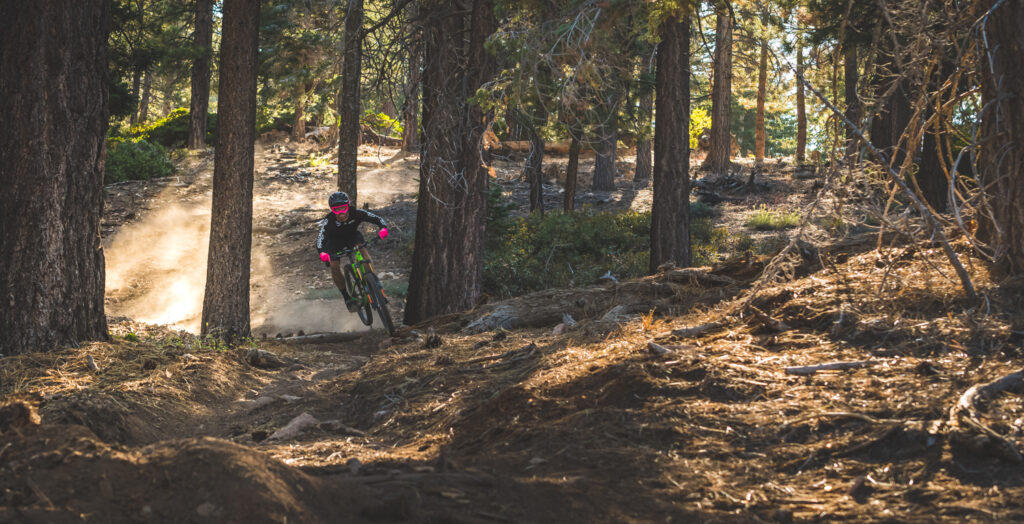 Highlight from Crestline Downhill Trail
Not highlight
More to come
I have more videos and pictures of more trails in Big Bear. I will be adding them soon..
get social: check out my
Instagram Strava YouTube Twitter
Questions?