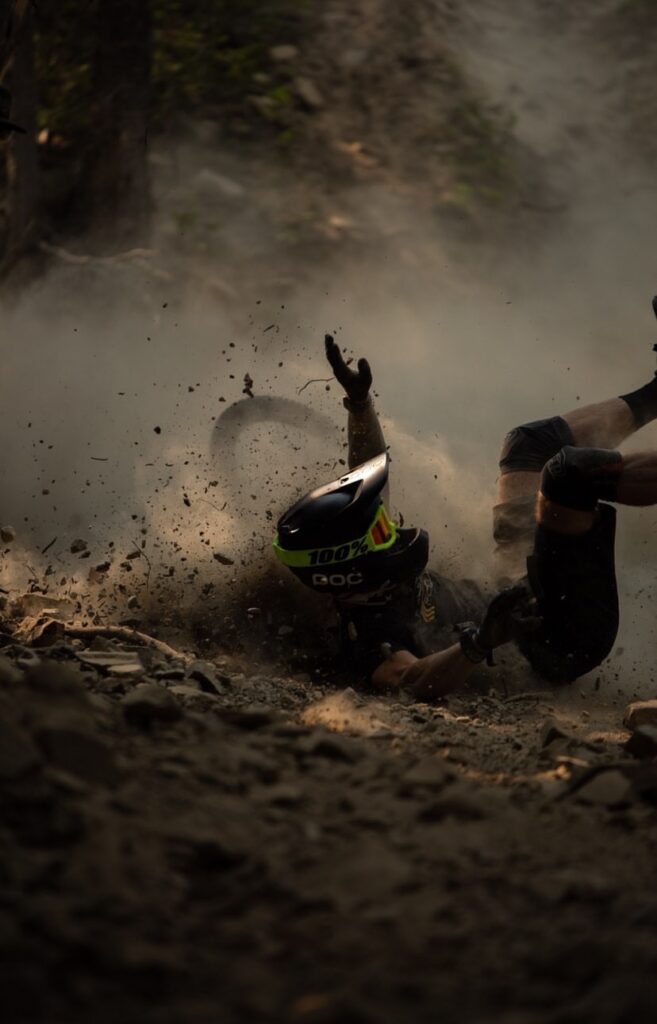 Race recap
If the images above don't sum it up for you, let me tell you about it. Towards the end of last year (2019) I was looking at the 2020 Big Mountain Enduro schedule. After a little research I decided Big Sky Montana looked nice. Described as "fast and steep" I was in!
Only 1,500 ft of climbing per day and the rest lift assisted.
Just about all the racing was done above 8,000 ft above sea level.
Stages
All 8 stages presented their own unique challenges. All very physically demanding. Very steep with a lot of high speed chop and holes. One thing I did a poor job of is adapting to the deterioration of the stages. The dirt began to unravel, lines were getting blown out and it got tougher and tougher to maintain pace. My southern California bike park suspension set up let me down. I was dropping air pressure in my fork and shock as well as opening up high speed compression in both in an effort to gain traction.
Practice videos
Big Mountain Enduro or BME
Is probably the best way to test your enduro racing skills in North America. All while seeing or discovering some great places to ride.
My race
After a clean but slow first stage, I found a little speed on my second stage. Then photos above are from a crash I had on what I thought was going to be my favorite stage "Lobo". Unfortunately for me the line I had been running in one of the steep chutes on that stage had drastically changed and I got flipped like a cheese omelet. Some random and unfortunate luck for me. After my crash there was another racer on course that crashed worse than me. There was a course hold. Which allowed me to re-run my stage. Which was great but largely I was just riding poorly. So for the second day my focus shifted to finishing and trying to have fun.
Second day
The second day of racing equated to me riding slowly and ultimately breaking my bike. Haha, damn..
Broken fork air spring
Then on the lift up my fork decided to give up.. what appears to have happened is. The pin that retains the air spring came loose and dislodged in the process scratching the inside of the fork stanchion on the air side. Causing all the negative pressure in the lower leg to compress the fork.. My race was done at the beginning of stage 8. total bummer..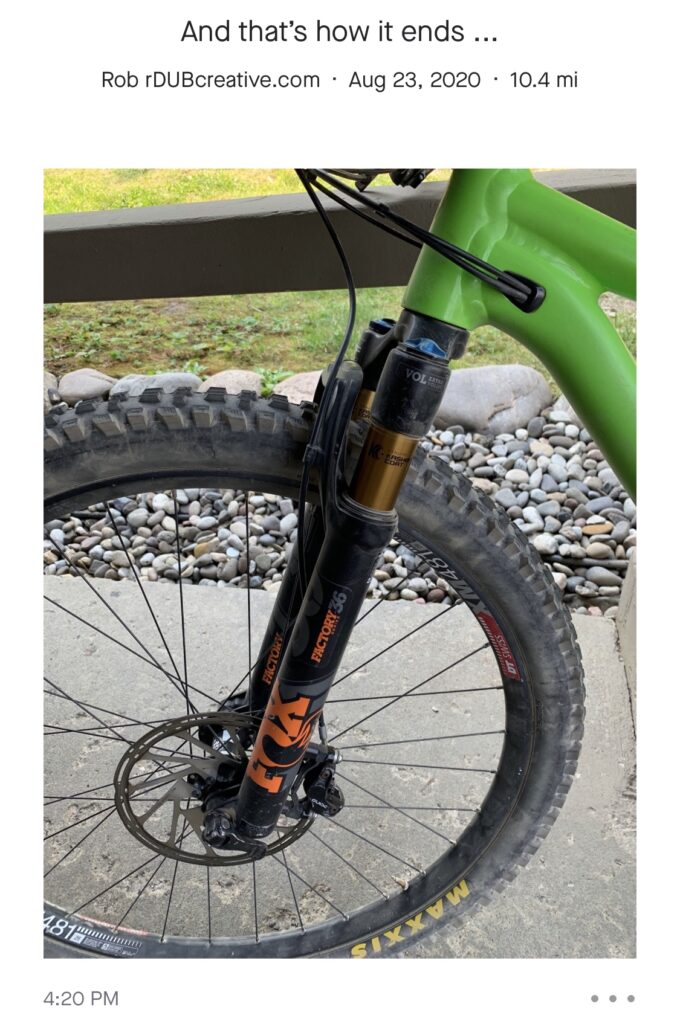 Stay in touch
Leave a comment or email me!
for all your photography needs check out rDUBcreative
thanks for stopping by!