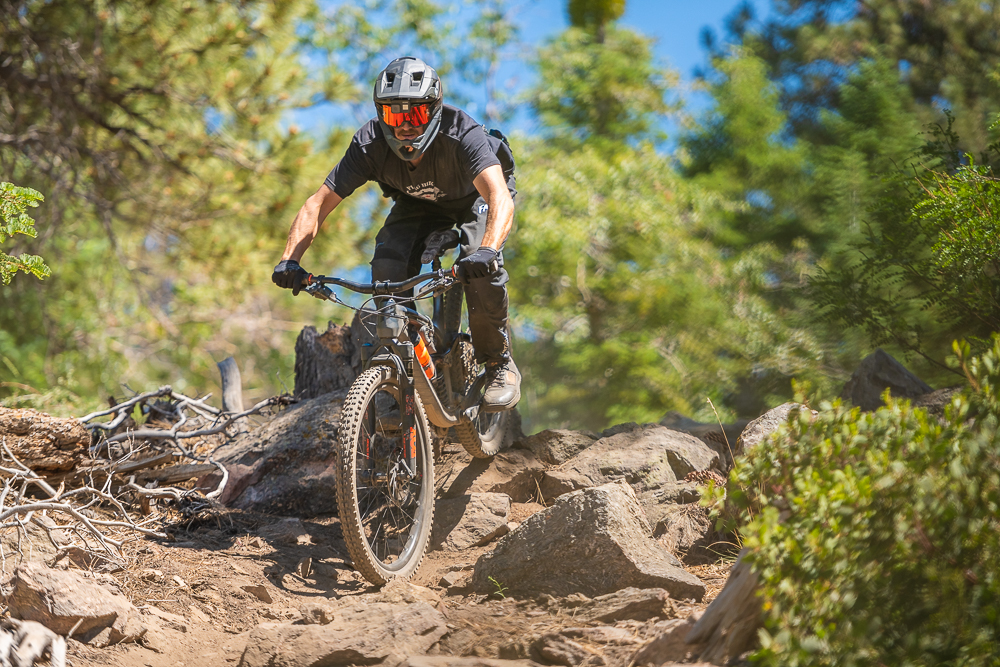 Old Fall Line, Big Bear Lake California
This trail checks all my boxes for fun, that's for damn sure! Old Fall Line is a natural downhill trail accessible from the chairlifts at the Snow Summit Bike Park. The soil is what I call Cali Loam, I think most people would call it sandy shit.. Ha ha.
In the video towards the end you can hear a rock kick up and smack my frame. I respond by saying "fuck" one of the many times I say "fuck". The picture below is the out come of that. Somehow the rock managed to miss my sprocket..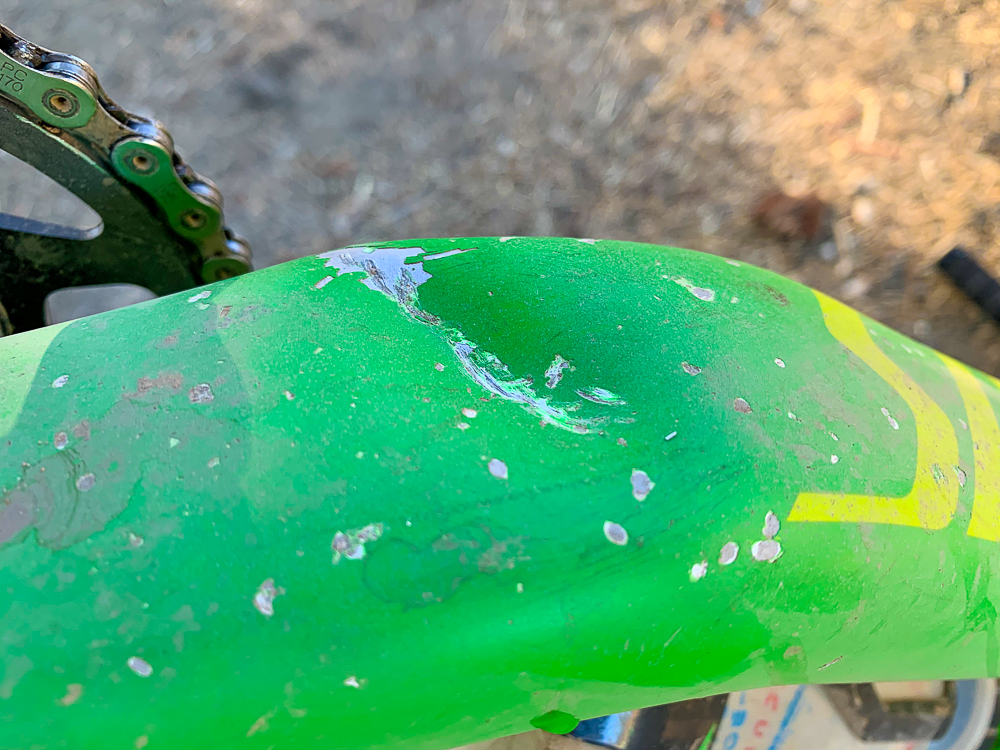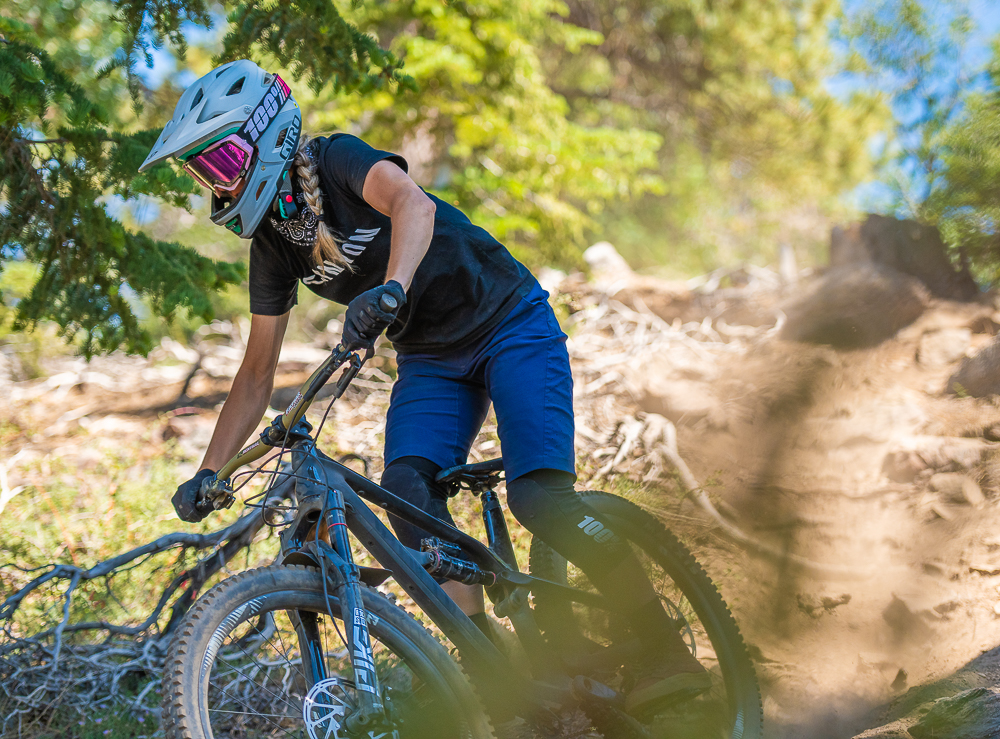 About the Fall Line Trail
Starts out relatively flat with a wooden log roll and a few tight corners. Opening up a bit the trial pinches back down with more tight corners as the steepness increases. At the halfway point there is a little are for rest as you take a short ride on a fire road. Entering the trail again your greeted with some steep rocky sections. As well as a tight squeeze through some trees. The second half of the trail is steeper and looser than the first half. It's easy to get sucked into the "main line". But if you try some different line you might like the corners better ..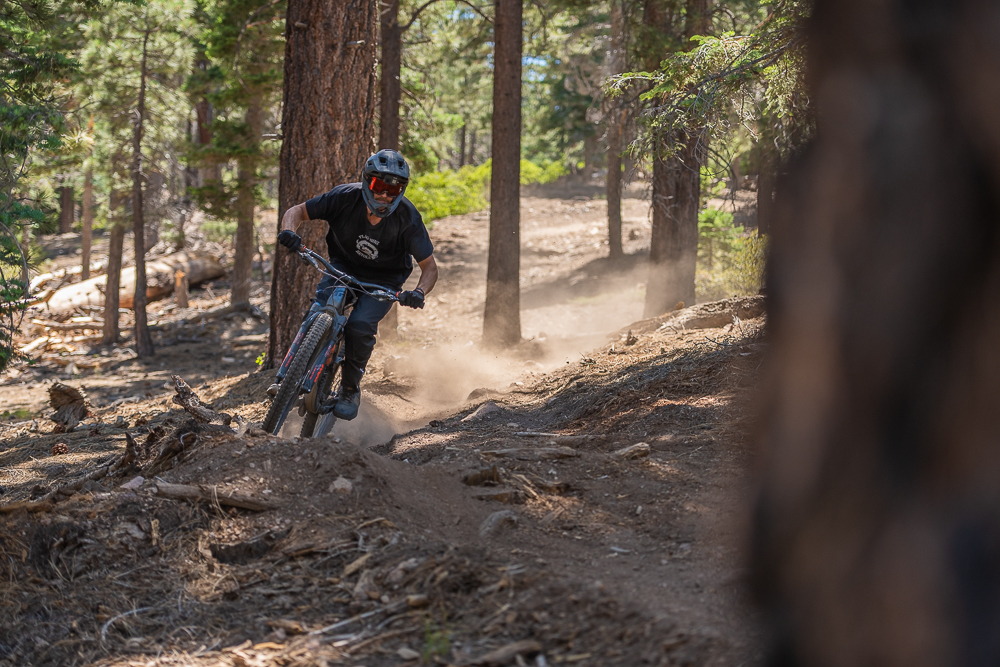 Stay in touch
Leave a comment or email me!
for all your photography needs check out rDUBcreative
thanks for stopping by!