YouTube video of our ride on the Virgin River Rim Trail
Video Keypoints:
Check out my strava for more information about our ride.
Riding in the Cedar Breaks National Monument
While getting ready for the BWR Cedar City. Kathy and I were able to get off the gravel bikes for the day and explore some mountain biking just outside of Brian Head Utah. The Virgin River Rim Trail is Located in the Cedar Breaks National Monument. On average during this trail you are 8,000 feet above sea level or more. The high plateau provides some awesome views! 
Trail Rating
All in all a fun trail!
Multiple downed trees in the beginning was a little annoying. I counted about 20 in the first 3 miles. Lucky after the first 3 miles things get significantly better with only maybe one or two after that.
Lose and Rocky is a constant theme with this trail. There isn't anything too difficult on the trail as far as steepness goes. There are however a few rocky patches you want to be careful navigating.
Ultimately a little rough for XC bikes, I would definitely not recommend a gravel bike. And with all the climbing it makes it a little rough on an enduro bike. So neither bike is ideal but you can get it done with either!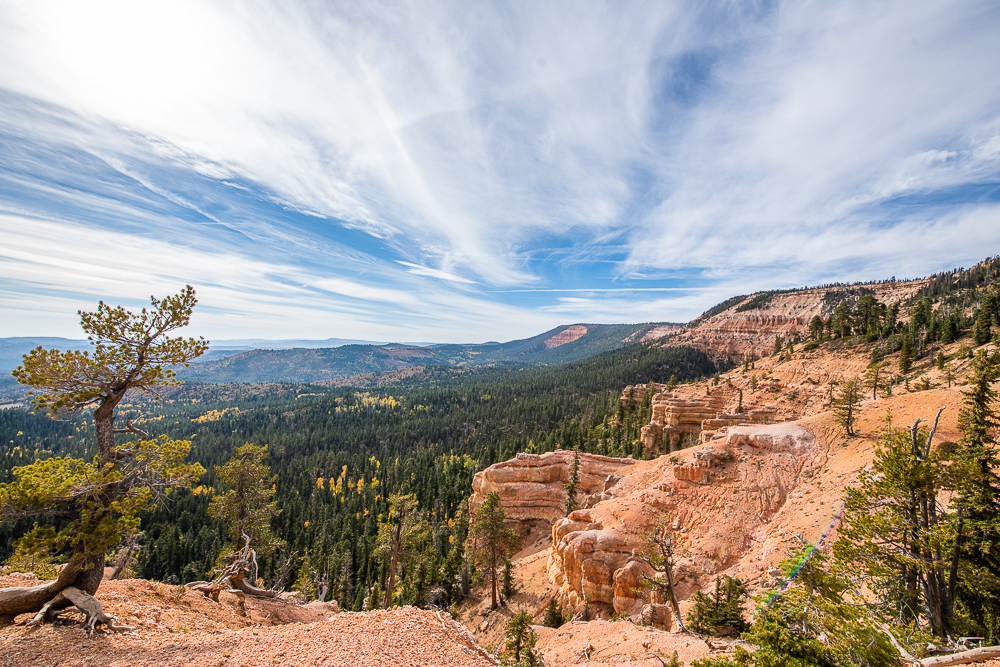 Stay in touch
Leave a comment or email me!
for all your photography needs check out rDUBcreative
thanks for stopping by!