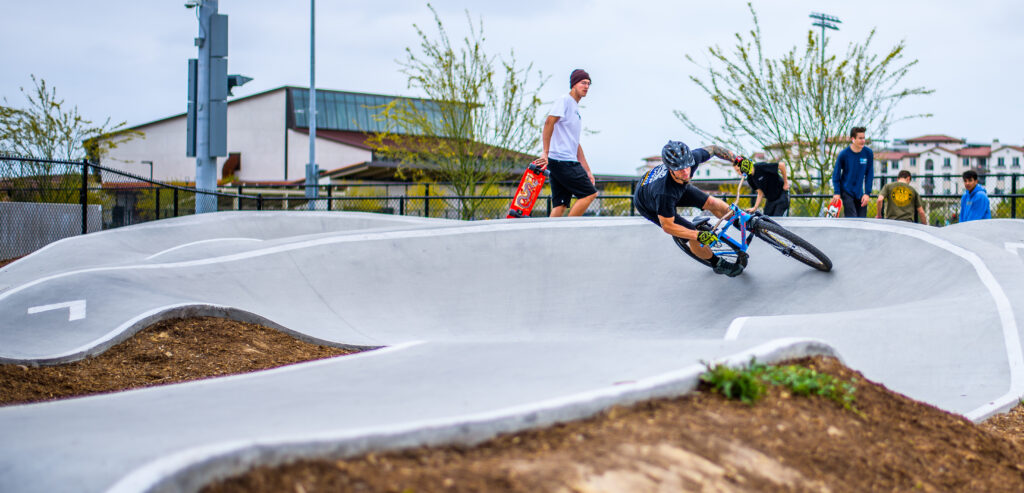 Pacific Highlands Ranch information
Map click here
Address: 5977 Village Center Loop Rd, San Diego, CA 92130
Phone number: (858) 552-1616
Hours: 8am – 7:30pm
San Diego's first bike pump track? California's first concrete bike pump track?
I guess; yes and yes. Communities in San Diego are warming up to their two wheeled friends. Del Mar being the first to get all snuggie with the new Pacific Highlands Ranch Pump track! This is an all cemente bike pump track, located next to an existing skate park, dog park, soccer/baseball fields etc. The Pump track has two sides: one tighter smaller pump track and a larger faster one. There are plenty of transfers and multiple lines available at the riders creativity and skill ability. Spohn Ranch Skateparks made the concrete surface so buttery smooth it makes for a great surface to rip on your MTB. It also makes for a great surface to skate…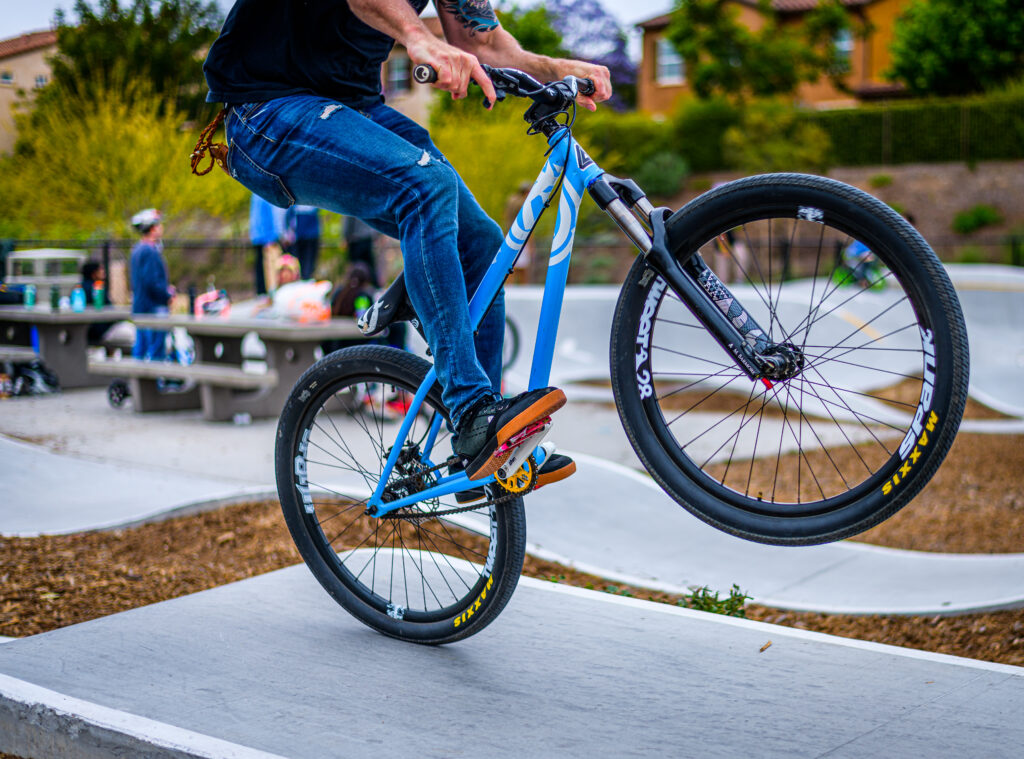 Bike Only Pump Track?
The pump track may have been initially designed as that; bbbuuuuttt.. when a skatepark company makes a bike pump track what do you expect? On any given day there will be just as many people on skateboards/scooter/striders as bikes. Early on there were some unsuccessful attempts at patrolling the park trying keeping it bike only but as stated, unsuccessful. If you want an all dirt, all bike park check out the Sweetwater Bike Park in Bonita!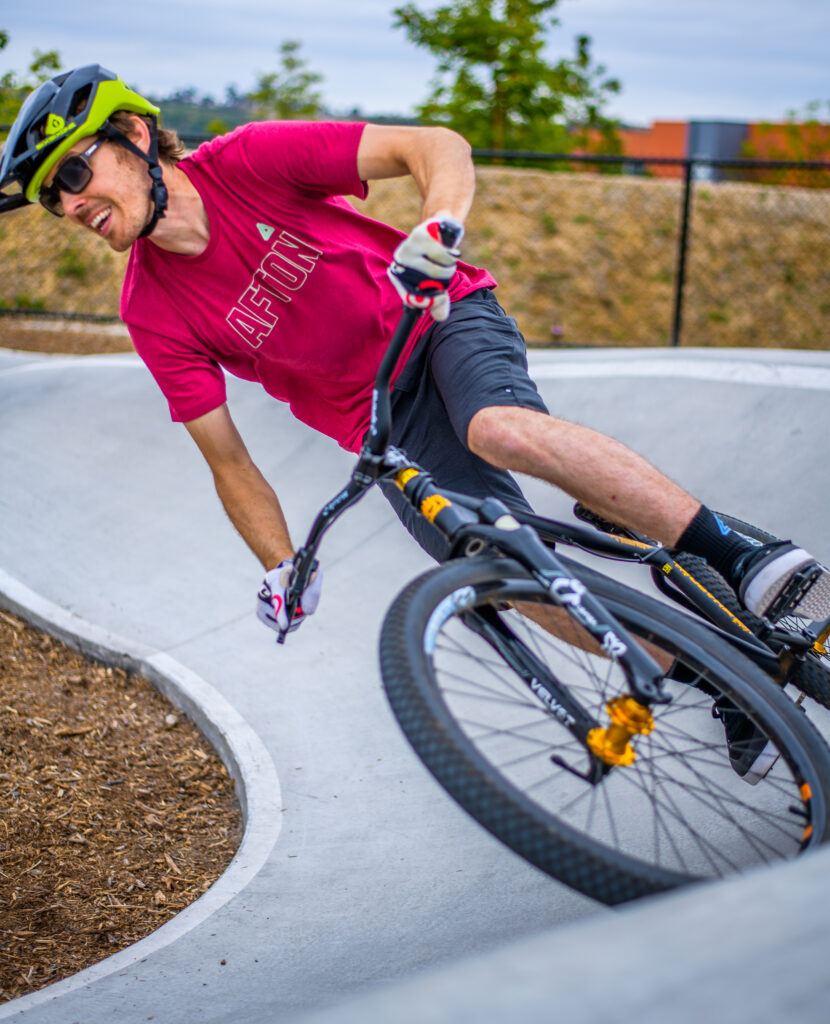 Real Talk
But, this doesn't matter because you can still ride there and ultimately that is what's important. If you've ever been to a skatepark/bikepark (anywhere in SD!) things can be crowded. That's how it goes. If you go at after school hours it might be a little more so. During a weekday or weekend morning maybe less crowded if you're lucky. Even with the crowds, everyone seems to get along well and I always have some fun. Sometimes when it's really full I end up just skating to avoid "cleaning up" any kids or slow traffic.
Get social: check out my
Instagram Strava YouTube Twitter
Questions?
Bike Photography